News & Media
News
Broadway Lofts Announces Grand Opening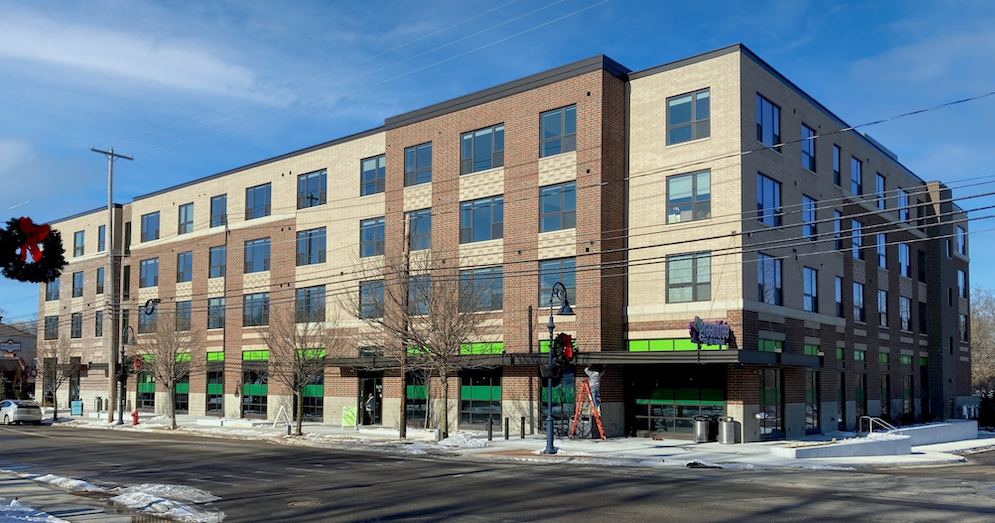 Michigan Community Capital invites community to celebrate the completion of Broadway Lofts with special event and property tours FOR IMMEDIATE RELEASE January 14, 2022 LANSING, Mich. – Broadway Lofts, a new-mixed-use, four-story building located at 410 West Broadway Street, plans to hold a grand opening celebration on Tuesday, February 8, 2022. The project marks the […]
Read More...
Contact
Media
New Commercial Space Available Downtown Cadillac
Located on a central corner in downtown Cadillac at Cadillac Lofts, find over 6,000 SQFT of customizable indoor and outdoor space for your business. Street-level exposure to foot and street traffic, plus 42 apartments above, these units are ideal for year-round businesses. Plus, enjoy on-site and street parking. 
• Build to suit interior
• Large outdoor patio
• Accessible parking
• Downtown location
• Year-round traffic
• Water views
• Square footage can be divided into smaller units
Rates start at $12/square foot annually for a white box space – rates/terms negotiable. Contact Daniella M. Bell for more information: daniella.bell@cbgreatlakes.com or (231) 920-3264.
Cadillac Lofts Commercial Space | Video